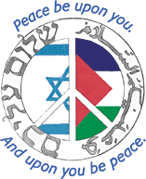 Welcome to the Eugene Middle East Peace Group web site.
Not all pages are active as we are currently renovating this site and we hope that you will check back regularly as we add information and resources for you.
Eugene Register Guard ~ Guest viewpoint
Gaza shows peacemakers are the realists
By Nir Pearlson
Published: Jan 20, 2009 07:41AM

Naturalist John Muir wrote: "When we try to pick out anything by itself, we find it hitched to everything else in the universe." During the last three weeks of war in Gaza before this cease fire, the world witnessed how everything and everybody is connected. .......
click here to go to complete Register Guard article
click here to dowload PDF version
The EMEPG Links ~ Learn More page is a great place to learn about the differing points of view regarding the Israeli–Palestinian conflict.


Upcoming Events
Monthly Potluck
Usually 1st Sunday of every month.
---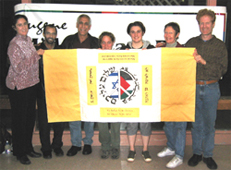 Recently completed panel for the PEACE MEMORIAL QUILT.
The panels will be gathered in Jerusalem and sewn together by Jews and Arabs in various locations in both East and West Jerusalem. The finished Quilt will be brought to schools, community centers, museums, public spaces, private institutions, festivals and other arenas to serve as a memorial, a witness and a peace prayer
---
Home
|
Mission Statement
|
Articles
|
Events
|
Let Your Voice Be Heard
Links ~ Learn More
|
Contact Us
Eugene Middle East Peace Group
P.O. Box 11313, Eugene OR 97440
email:
emepg@mideastpeace.net